Meet the Trainers - Quantum Leap will be delivered by Anchored In
Quantum Leap
Inspiring the future of quantum imaging and sensing
Do you have a business idea or are you interested in creating a start-up company for your research? Join Quantum Leap to accelerate your knowledge of how to start and run a business.
Quantum Leap, delivered in association with Anchored In, is an entrepreneurship and innovation training programme created to inspire and accelerate the successful commercialisation of quantum imaging and sensing technologies.
With bespoke training developed for PhD and Postdoctoral researchers, the programme will provide you with essential skills to enhance your research career and elevate your understanding of commercialisation and entrepreneurship.
By equipping you with business and innovation skills, enhancing your engagement with industry partners and providing a supportive training environment, Quantum Leap will help kick-start your entrepreneurial journey.
Supporting your career and ambition
Candidates of the programme will develop key skills of entrepreneurship, communication, collaboration and networking, all of which are essential to build a successful career in research or as an entrepreneur.
Successful candidates who progress throughout the Quantum Leap programme will have the opportunity to travel to San Franisco to attend SPIE Photonics West to allow you to enhance your business networking skills.
Applications have now closed

Meet the Trainers - Quantum Leap will be delivered by Anchored In
Programme of dates to reserve in your diary
Teaser Sessions - September and October 2023
6 online half day sessions introducing entrepreneurship skills and toolkits and giving an overview of how societal and economic impact can be achieved from research.
Session dates:
Monday 02/10/23, 14:00- 17:00

Monday 09/10/23, 14:00 – 17:00
Monday 16/10/23, 14:00 – 17:00
Monday 23/10/23, 14:00 – 17:00
Monday 30/10/23, 14:00 – 17:00
Monday 06/11/23, 14:00 – 17:00
Bootcamps - November and December 2023
6 in-person full day training sessions – selected participants from Phase 1 will transition to face-to-face training, featuring collaborative exercises and tutorial style sessions focused on the realities of starting a business and developing an entrepreneurial / commercial mindset. Participants will learn how to develop strategies to position their research or business idea for success and examine traditional and non-traditional funding approaches. The essentials of starting a business, such the legal and regulatory landscape for start-ups and spin-outs will also be covered.
Bootcamp dates
Monday 13/11/23 - Wednesday 15/11/23
Tuesday 12/12/23 - Thursday 14 /12/23
Silicon Valley Mission – January and February 2024
Selected candidates from Phase 2 will qualify for an exclusive opportunity to travel to San Franisco during SPIE Photonics West to allow them to hone their business networking skills. Participants will receive pre-mission training including pitch practice sessions to build confidence when engaging with prospective customers, investors and collaborators.
Dates
Friday 26/01/24 - Saturday 03/02/24
Mentoring – February and March 2024
This phase is designed to provide participants with a sounding board to discuss and refine their business ideas and gain real commercial insights and guidance from business experts. Following the international engagements, aspiring entrepreneurs will take part in mentoring to take their idea to the next level.
Showcase event – March 2024
The final phase is designed to demonstrate to potential future programme participants and the wider public what has been achieved during the programme. The event will highlight the programme outcomes and any commercial opportunities emerging from Quantum Leap.
Eligibility criteria
The course is aimed at PhD students and Postdoctoral researchers at all UK universities.
Anchored In
Quantum Leap will be delivered by Anchored In who specialise in working with companies, academics and entrepreneurs to explore markets and funding opportunities to bring their ideas into commercial practice.
MEET THE TRAINERS
Anke Lohmann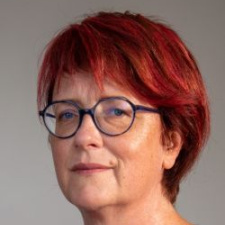 Anke Lohmann, Founder and Chair, has worked at the interface of technology translation for many years, connecting companies and academic groups. She set up a national network for the KTN to translate the emerging UK Quantum Technology into industry and find applications. Anke has been involved with the UK quantum technologies community since the UK National Quantum Technologies Programme started.
Ian Tracey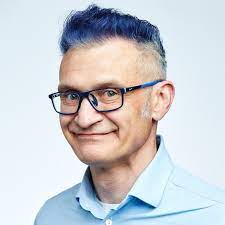 Ian Tracey, Lead Trainer, has been delivering UK and international SME growth funding and financing workshops for over 12 years. He delivered a series of regional and sector investment showcase events for institutions including EU & UK government, CERN, universities and accelerators.
Sara Diegoli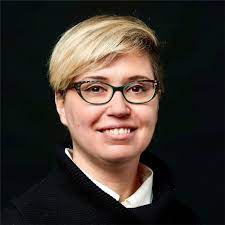 Sara Diegoli, Quantum Programmes Director, has spent over 15 years working with business, universities, funders and government bodies to maximise their innovation investments and achieve their strategic goals. Sara leads Anchored In's academic and industrial projects in collaboration with the UK Quantum Technology Hubs.
ICURe Exploit Programme
Anchored In is the training provider of the SETSquared run ICURe programme, a series of lectures, workshops, mentoring and 1:1 engagment to prepare academics with a commercialisation idea to take their product to market.
"I really enjoyed the workshop that Anchored In provided. The workshops were full of useful details that helped us in the launch of our spin-out company."
Dan Peters - ICURe mentee
HEPtech Symposium
Entrepreneurial summer school targeted at PhD students and young researchers from High Energy Particle Physics Facilities, featuring talks from experts and practical training.
The early-stage researchers highly-valued their experience with feedback including "empowering", "very insightful" and "the most memorable conference with the largest impact."
HEPTech Yearbook
Cardiff University Spinout Bootcamp
A two-day bootcamp for Cardiff University employees covering the spin-out process, bringing in experts from IP, finance and those who have successfully engaged in commercialisation.
"If you are looking for a company to deliver training on start-up, spin-outs and commercialisation of university research, Anchored In is the team to go to."
Cardiff University
International Summer School in Quantum Technologies
Anchored In worked with the four UK Quantum Technology Hubs to organise the inaugural International Summer School in Quantum Technologies in Birmingham in 2023.
Alongside a programme of internationally leading technical speakers, Anchored In provided the transferrable skills training, engaging the students in entrepreneurship, communication, collaboration, impact and grant writing.