A gathering of minds, Aviemore 2022
Published: 15 July 2022
In June the whole of the QuantIC Scientific Community travelled to Aviemore in Scotland for three days of presentations, workshops, and social activities. For some, venturing that far North into Scotland was a first. For most, meeting face to face after years of online zoom meetings was exciting.
Professor Miles Padgett and Dr Sara Diegoli, QuantIC's leadership team, welcomed delegates with a presentation on the Future of Quantum Imaging. This inspiring introduction on the potential of Phase 3 of the UK National Quantum Technologies Programme (UKNQTP) set the tone for what followed across the three days.
The three days of talks covered topics within:
Quantum Imaging for National Security
Quantum Imaging for Biomedical Imaging
National Accelerator for Quantum Sensing (NAQS)
The National Institute for Quantum Integration (NiQi)
Early career researchers from QuantIC's research groups participated, presenting posters on their research in quantum imaging, attending career development workshops, forging new research collaborations, and making new friendships throughout the evening BBQ and social activities.
Some of the braver members of QuantIC took to the trees for a couple of hours of zip wiring and climbing on ropes. Many challenging their own personal fear of heights. For those who wished for something slightly gentler, there were guided walks and bike rides within the forest providing time to discover more about each other on a personal level.
The final night banquet celebrated the achievement of QuantIC Investigator, Professor Martin Dawson from the University of Strathclyde. Professor Dawson was recently elected Fellow of the Royal Society (FRS) and it was a pleasure to celebrate this, as a team, with him in person.
Aviemore you were amazing. We can't wait to see what the next Scientific Conference brings!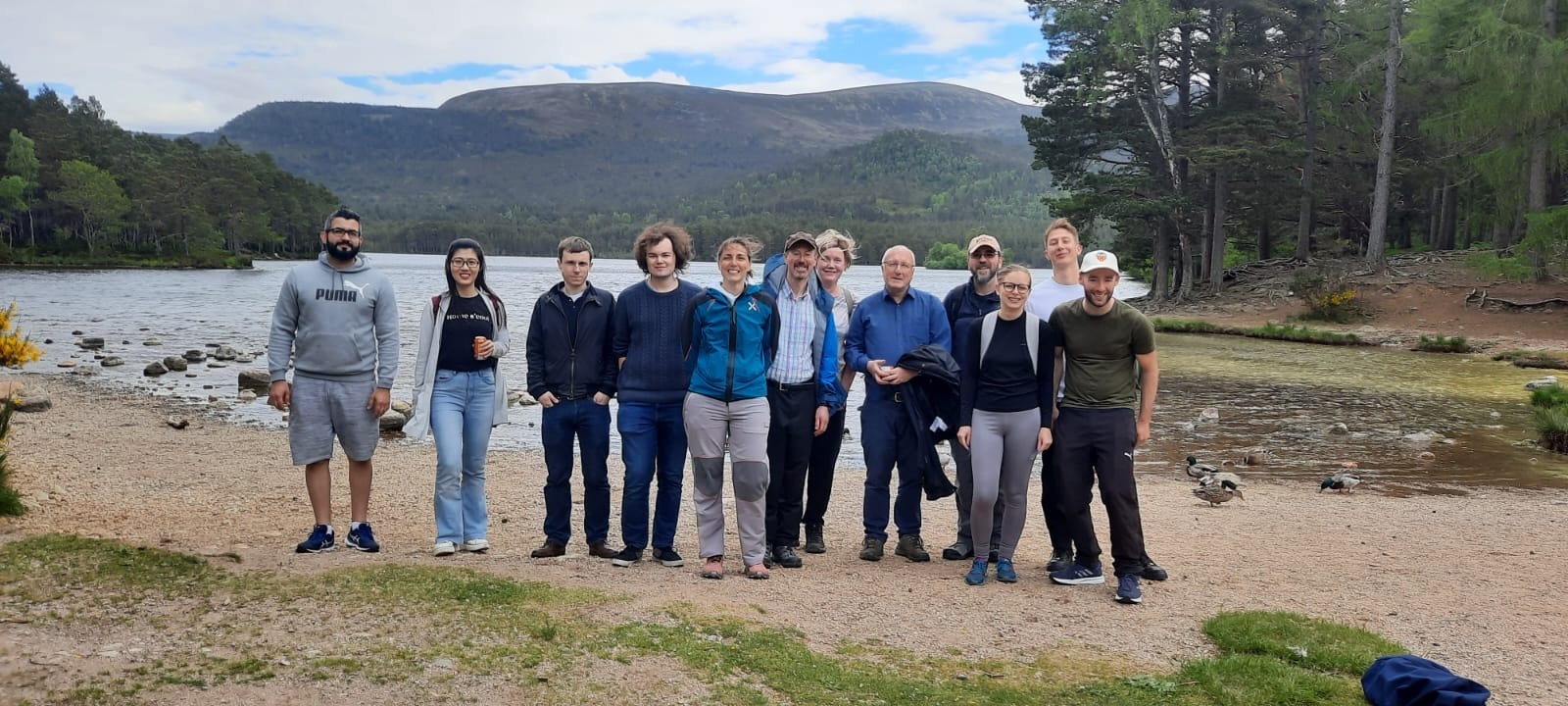 ---
First published: 15 July 2022