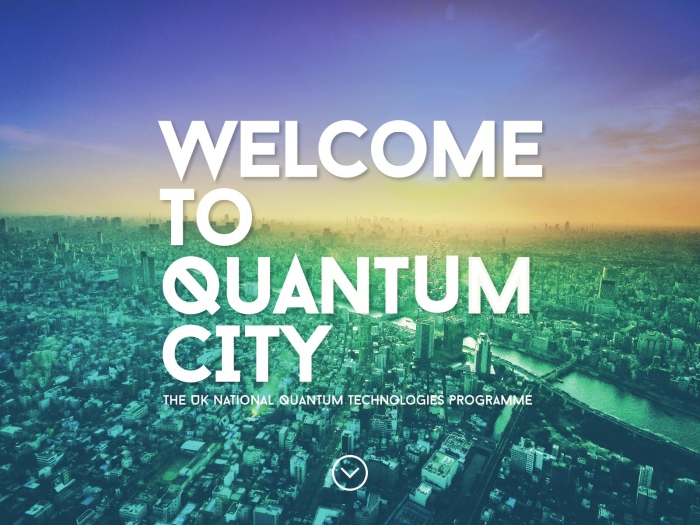 Engagement
Quantum City is a joint public engagement initiative involving many stakeholders of the UK National Quantum Technologies Programme. It brings together researchers from the UK Quantum Technology Hubs, Centres for Doctoral Training and National Physical Laboratory.
The partners share a joint communications and impact evaluation plan, and provide a series of science festival demonstrations, a strong online presence and a coordinated social media strategy. The aim is to instil an understanding of the benefits of quantum technologies, showcase the UK's expertise in this area, and inspire young audiences to become the next generation of quantum technologists.
With the help of quantum science, the UK National Quantum Technologies Programme is working towards making a positive difference to your everyday life, from medicines, finance, energy use and telecommunications to imaging and computing.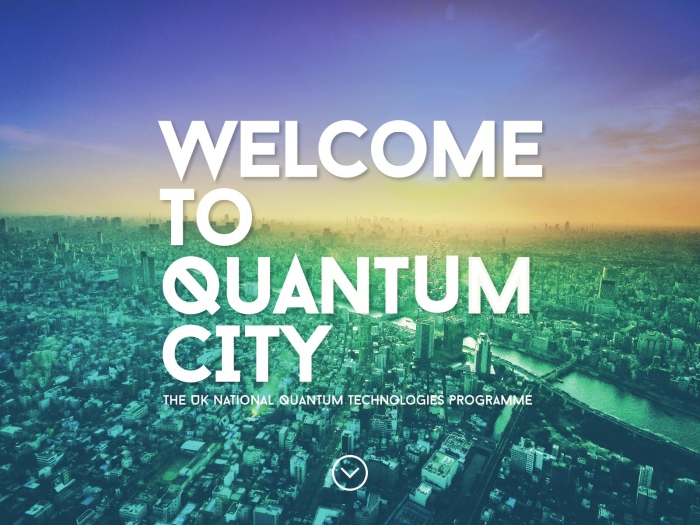 Quantum City Events
The Big Bounce 2021, Institue of Physics, 13 October 2021
In-person at The Barrowland Ballroom on Wednesday 13 October, with online events running throughout the week. A free festival of science in the East End of Glasgow. Quantum City will be in the main hall drop-in sessions on Wednesday 13 October. Come along to meet the team.
Seeing Invisible Greenhouse Gas: Drop in and play with an amazing augmented reality app that shows how invisible greenhouse gasses can be seen using cutting-edge quantum technology.
New Scientist Live North, Manchester, 29-31 January 2022
The Quantum City team will be taking an exciting collection of interactive quantum technologies demonstrations at the New Scientist Live North science festival, scheduled to take place at Manchester Central between January 29 - 31, 2022.