QuantIC hosts EPIC Industrial Quantum Photonics Technology Summit in Glasgow - Sept 7/8 2022
Published: 29 March 2022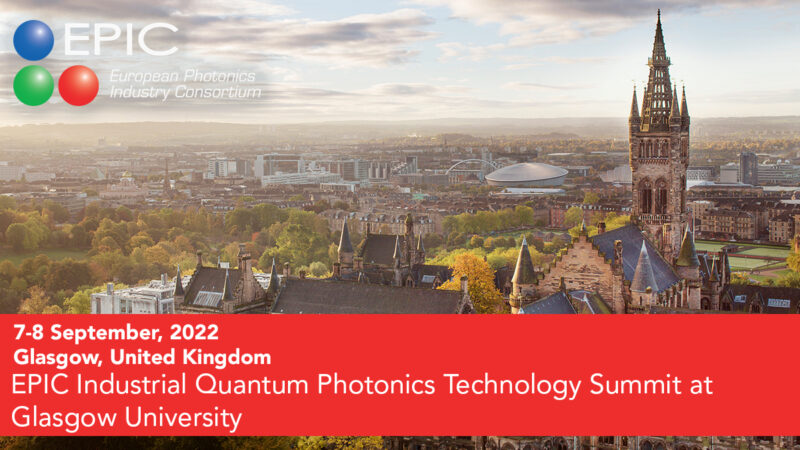 QuantIC is proud to be hosting the EPIC Industrial Quantum Photonics Technology Summit in Glasgow on Wednesday 7 and Thursday 8 September 2022.
The EPIC Industrial Quantum Photonics Technology Summit brings together the European quantum industry ecosystem to commercialize upcoming products from the current R&D initiatives.
The event gathers experts and leaders from industrial companies worldwide to discuss the second quantum revolution, its applications, and challenges.
The conference will discuss the main primary application areas in which a paradigm shift is expected:
quantum communication
quantum sensing and metrology
quantum computing
quantum imaging
quantum clocks
The target is to engage the audience to explore synergy and business opportunities in a networking-oriented event, with many opportunities to meet the other participants. CEO / Director level influencers are presenting from companies such as Toshiba, BT, Toptica, Airbus, Thales, BAE systems and many more.
Join us for what looks to be an exciting few days of in-person talks and networking.
For more information and to register click here.
---
First published: 29 March 2022