QuantIC Director, Dr Sara Diegoli
Sara is the Director of QuantIC, the UK's Centre of excellence for research, development and innovation in quantum enhanced imaging, bringing together the Universities of Glasgow, Bristol, Edinburgh, Heriot-Watt, Imperial College London, Southampton and Strathclyde with more than 40 industry partners. Being closely involved with the QuantIC project from the outset, Sara was instrumental to the assembly of the original QuantIC bid and has been part of the Hub leadership team since inception.
In addition to her commitment to QuantIC, over the past five years Sara has been working on a broader range of strategic research and innovation initiatives, leading several high-profile projects including the development of the vision and fundraising for the Clyde Waterfront Innovation Campus and the recently announced Centre for Quantum Technology at the University of Glasgow.
QuantIC Principal Investigator, Professor Miles Padgett
Professor Miles Padgett is the Principal Investigator for QuantIC.
Miles is a Royal Society Research Professor and holds the Kelvin Chair of Natural Philosophy at the University of Glasgow. His research group, Glasgow Optics, has pioneered the understanding of light's momentum, including conversion of optical tweezers to optical spanners, the opportunity for angular momentum in optical communication, and demonstrating an angular form of the quantum EPR paradox.
Business Development Manager, Christopher Payne-Dwyer
Chris leads the Business Development Team and strategic outlook. He is keen to hear from new industry partners or aspiring students. Whether you need support for funding, or solutions to tackle challenges from climate change to healthcare, QuantIC is here to help achieve your goals.
Christopher.Payne-Dwyer@glasgow.ac.uk T:07960 386520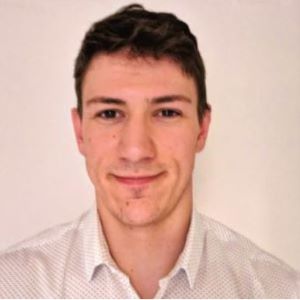 Business Development Manager, Kevin McIver
Responsible for developing research and knowledge exchange opportunities through the advancement of a range of funded collaborative proposals with industry and via the commercialisation of the hubs technologies.
Kevin.McIver@glasgow.ac.uk T: 0141 330 4080
Hub Manager, Catherine MacNeil
Catherine provides the day-to-day management for QuantIC, including governance, finance, reporting and administration. She has worked for QuantIC since 2016.
Catherine.MacNeil@glasgow.ac.uk
Quantum Technology Assistant (Projects), Joshua Baird
Joshua assists in the administrative running of QuantIC, whilst providing assistance in reporting and finance tasks.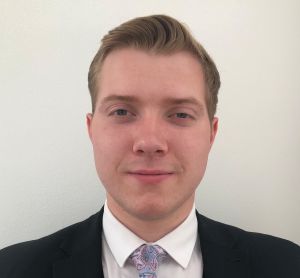 Marketing, Communications & Outreach, Clare Kidd
Clare is responsible for the marketing, communications, events and public outreach programme for QuantIC. She has worked for the University of Glasgow for the last 14 years in various Marketing and Communications roles.
Quantum Technology Assistant (Marketing), Amanda Baird
Amanda works part-time within the Marketing Team planning social media content, gathering interviews, organising events, and delivering basic design work.